I have been reading, and thinking so much on what I have been reading that I have not posted here for sometime. Stumbling on an interview I had bookmarked some time ago, I spotted something worth sharing here. This is an from an interview between Derrick Jensen and well-known Native American author Vine Deloria.
Jensen: What would you say is the fundamental difference between the Western and indigenous ways of life?

Deloria: I think the primary difference is that Indians experience and relate to a living universe, whereas Western people - especially scientists - reduce all things, living or not, to objects. The implications of this are immense. If you see the world around you as a collection of objects for you to manipulate and exploit, you will inevitably destroy the world while attempting to control it. Not only that, but by perceiving the world as lifeless, you rob yourself of the richness, beauty, and wisdom to be found by participating in its larger design.

In order to maintain the fiction that the world is dead - and that those who believe it to be alive have succumbed to primitive superstition - science must reject any interpretation of the natural world that implies sentience or an ability to communicate on the part of nonhumans. Science insists, at a great price in understanding, that the observer be as detached as possible from the event he or she is observing. Contrast that with the attitude of indigenous people, who recognize that humans must participate in events, not isolate themselves.

Ironically, although science prides itself on being a search for knowledge, Indians can obtain knowledge from birds, animals, rivers, and mountains that is inaccessible to modern science. And Indians can use this knowledge to achieve better results. Take meteorology. Scientists know that seeding clouds with certain chemicals will bring rain, but this method of dealing with nature is wholly mechanical and forces nature to do our bidding. Indians achieved the same results more peacefully by conducting ceremonies and asking the spirits for rain. The two methods are diametrically opposed. It's the difference between commanding a slave to do something and asking a friend for help.

Being attuned to their environment, Indians could find food, locate trails, protect themselves from inclement weather, and anticipate coming events thanks to their understanding of how all things are related. This knowledge isn't unique to American Indians. It's available to anyone who lives primarily in the natural world, is reasonably intelligent, and respects other life-forms for their intelligence. Respect for other life-forms filters into our every action, as does its opposite: perceiving the world as lifeless. If you objectify other living things, then you are committing yourself to a totally materialistic universe - which is not even consistent with the findings of modern physics.

The central idea of science, as it has been developed and applied, is to get machines or nature to do the work human beings don't want to do. This is immensely practical, but in a shortsighted way.
As Deloria states, this kind of way of knowing and being in the world is not limited to Native Americans. It is the birth right of all peoples of the Earth. It is unfortunate that many carry the attitude that such a life is a pipe-dream. That such ideas are mere fantasies of those suffering from middle class guilt or an obsession with tribal peoples.
Deloria and Jensen continue with:
Jensen: How so?

Deloria: Developing the automobile, for example, allowed people to get quickly from place to place, but at what cost, both in terms of accidents and of damage to the natural world? And what effect have automobiles had on our spiritual life?

In a capitalist system, whoever supplies the money de-termines the technology. This means that science, as it's applied, is never really for the good of humankind, but instead for the good of the financial elite or the military. It also means that science will be dominated by the authorities who have found institutional favor, whether they have the best evidence for their beliefs or not.

When beliefs and knowledge harden and become institutionalized, we turn to institutions to solve all our problems: people purchase food grown by others, settle their conflicts in courts and legislatures rather than by informal, mutually agreed-upon solutions, and wage extended and terrible wars over abstract principles instead of minor battles over the right to occupy land for hunting and fishing. Similarly, beliefs about the world are processed into philosophical and rational principles rather than anecdotal experiences, and religion is reduced to creeds, dogmas, and doctrines.

Now, every society needs educated people, but the primary responsibility of educated people must be to bring wisdom back into the community and make it available to others. Because of hierarchies, European thinkers have not performed their proper social function. Instead, science and philosophy have taken the path already taken by Western religion and mystified themselves. The people who occupy the top positions in science, religion, and politics have one thing in common: they are responsible for creating a technical language incomprehensible to the rest of us, so that we will cede to them our right and responsibility to think. They, in turn, formulate a set of beautiful lies that lull us to sleep and distract us from our troubles, eventually depriving us of all rights - including, increasingly, the right to a livable world.

Rather than trusting our own experiences and senses, we often look to scientists for explanations of the world. In giving explanations, these scientists defer to the dogma and doctrine they learned in universities and colleges. It's gotten to the point where almost anything anyone with a Ph.D. says is taken as gospel, rather than as someone's opinion...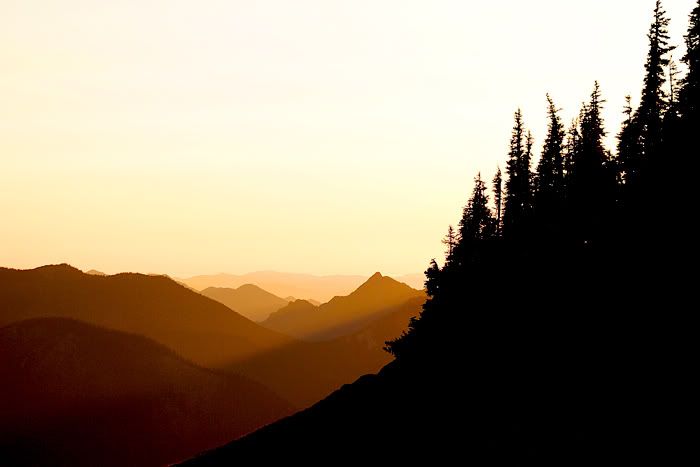 We can be blind to the limits of the scientific perspective on the natural world as the only perspective. Okay. Obvious enough, I suppose. But what does he suggest is an alternative?
Jensen: What are some better ways of perceiving and living in the world?

Deloria: I would say one alternative to forcing nature to tell us its secrets is to observe nature and adjust to its larger rhythms. This alternative is practiced by many other cultures, but it scares a lot of people in the West because it derives information from sources that may be tinged with mysticism. For example, many centuries ago, three sisters appeared to the Senecas and said they wished to establish a relationship with "the two-legged people." In return for the performance of certain ceremonies that would help them to thrive, the sisters would become plants and feed the people. The three sisters became beans, corn, and squash. And the soil of the Seneca farmlands was never exhausted, because these three plants, in addition to sharing a spiritual relationship with one another, also formed a sophisticated natural nitrogen cycle that kept the land fertile and productive.

The white man came later, planted only corn and wheat, and soon exhausted the soil. Then, after conducting many experiments, scientists "discovered" the nitrogen cycle and produced chemical fertilizers to replace the natural nitrogen. But now we know that these chemicals have unpleasant side effects that may be even worse for us than they are for the soil.

The point is that, for every scientific "discovery," there may exist one or more alternative ways of understanding natural processes. But we can't know what these alternatives are until we absolutely reject the idea of forcing nature to reveal its secrets and instead begin to observe nature and listen to its rhythms.
With this blog I am attempting to encourage the accessibility of another way of looking at life and seeking understanding. Perhaps our connection to that knowledge never ceased, even among our best scientists...
Jensen: I've heard about South American tribes who can take a poisonous plant and, by some complex process - boiling it three times, skimming off the froth, and so on - turn it into medicine. Usually, the tribes are assumed to have arrived at these processes through trial and error, but this seems ludicrous to me, because the original plant is a deadly poison. By contrast, you've written that "getting information from birds and animals regarding plants is an absurdly self-evident proposition for American Indians."

Deloria: There are plenty of Indian stories where a plant will appear in a dream and speak to someone, or a person is walking through the forest, and suddenly a plant will say, "I'm edible, but you've got to do these various things in order to eat me."

When I was much younger, I would bring Indian plant knowledge to scientists for them to investigate. But they always wanted to take the plant apart, break it down to see what its constituents were. Their efforts were pointless, because that's not the way the medicine men use it. They use it whole, and then they get the natural product out of it by making a tea, or a poultice. You can't chemically disassemble it, because it's the whole of the plant that cures, not any one ingredient.

Jensen: This seems to get at the heart of the fundamental difference between Western and indigenous cultures: seeing the plant as a whole and letting it literally speak to you, versus putting nature, as Francis Bacon said, "on the rack and extracting her secrets from her."

Deloria: That's true, although most of the greatest scientists dabbled considerably in spiritual matters and believed that mystical and intuitive experiences provided them with knowledge. This is true even of Descartes, the first materialist, who is famous for articulating the mind/body, human/nature split. He said an angel came and explained things to him. Heisenberg, Einstein, and Bohr all had sudden insights. What's the difference between that and the Indian performing a ceremony and hearing the plant say, "Do this"?